BUY ADDITIONAL SHAPEMASTER LICENSES
BUY ADDITIONAL SHAPEMASTER LICENSES
Multi-licence users qualify for a 10% discount on each subsequent subscription after the first.
Setup fees are reduced to only US$100 for ShapeMaster and US$595 for ShapeMaster+EzyNest.
Setup is for "setup" only, no training is included with subsequent licences. If additional training is required, contact us.
Prices are in US$. Setup fees apply.
How to find your Account Code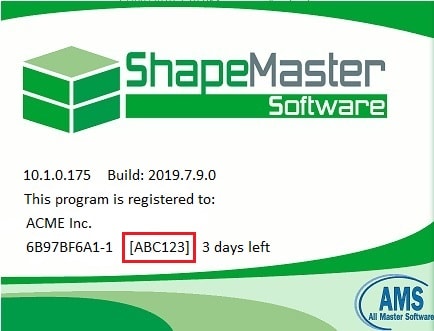 Your account code is shown on the ShapeMaster "splash" screen that is displayed when you start the program.